April_XO
Označi model
Prekliči izbiro
49, Devica, United States, Palm Beach
Nazadnje online:
24. 09. 21 08:12:27
Pošlji napitnino
Fan Boost
Dvigni model na 1. mesto
S klikom na ta gumb, boš v 60 sekundah dvignil April_XO na prvo mesto na glavni strani. V tem času bo klepetalnica modela postala veliko vidnejša in neverjetno priljubljena! Obvestilo o tem bo prikazano v klepetu, kar bo vidno modelu in drugim uporabnikom klepeta. April_XO bo zagotovo cenila to potezo in vam bilo neizmerno hvaležna!
Samo premium uporabniki se lahko poslužujejo te opcije:
#BigClit Get Wet With Me for 69tk!!! SNAP SALE 99 TOKENS (today only)' Tip 21 for cam to cam #c2c Get Doggy and My Picture Code: 50 tokens Tip 100 if you Love Me :usagi_love Finger my Pussy 69 tokens! :c2c21
Galerija, zaščitena z geslom
Pomembne podrobnosti o April_XO
| | |
| --- | --- |
| Spol | Ženska |
| Spolna usmerjenost | Biseksualec |
| Starost | 49 |
| Višina | >5'4" - 5'6" [160cm - 170cm] |
| Teža | 140 - 160 lbs [60 - 70 kg] |
| Lasje | Rdečelaske |
| Oči | Modra |
| Etičnost | Bela/Kavkaška |
| Jeziki | Angleščina, Španščina |
| Rojstni kraj | Palm Beach |
| Sramne dlake | Obrita |
| Velikost prsi | Srednji |
| Rit | Srednji |
Kaj me privlači
420
Being caressed
Being treated like a princess
Attention
O meni
A happy MILF who loves exploring her sexuality!
Kaj me odbija
Ugly Behavior
Kaj počnemo pred webcamom
Blog
A Bit About SweetnissApril
I am a happy and content retired college professor with a Ph.D. I love sharing my sexuality with you for your pleasure. I am single, dating, and love to share the dirty details that I could satisfy your guilty pleasures.
Room Rules.
1 Please be patient! I like to spread the love around. If you're in a hurry, you should go elsewhere. I have no clock. If you tip me, I'm giving you the time you deserve.
2. Please do not ask me to show you something for 0 or 1 tokens. If you're short, you'll eventually see what you want. I'm sure of it.
3. Nobody wants to hear about your aunt, your mother, etc. We can talk about your fetish in private, group, or spy...
4. NO PICTURES IN MY CHAT!!! I LIKE ANIMATED GIFS AND GLITTERWORDS. You know what I like: cute, sexy, kind, SWEET!!!!
What's Up With All the Dancing?:
I'll keep doing it as long as I can. I've been dancing since I was 5. Hope you enjoy it. If you want to make me stop, TIP ME Silly Goose!!! Or tip 15 tokens to tell me you want more dancing! Some do!!!
My Moderators
Moderators are Annointed in my room. If you come in and have read my profile, I will instantly know because you will be following my room rules and posting what I like to the chat (see profile for more information on what I like and room rules).
I love the attention, so SPOIL ME guys!!! I love my moderators!!!
Amaterski odlomki od April_XO
SoapSuds in the Shower Tease
1:15
Pussy Shaved
1:03
1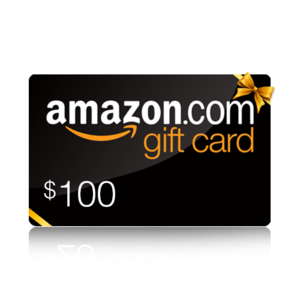 Give your favorite model an Amazon Gift Card which never expires and can be redeemed towards lots of items on amazon.com! Make her feel happy with the most amazing online shopping ever.
Preberi več
Welcome to SweetnissApril's Profile!!!
Thank you, and once we are friends, please, please, please write on my comments wall!!!!!! Enjoy my loves! :-)
Спасибо, и как только мы станем друзьями, пожалуйста, пожалуйста, напишите, пожалуйста, в мои комментарии на стене !!!!!! Наслаждайся моей любовью! :-)